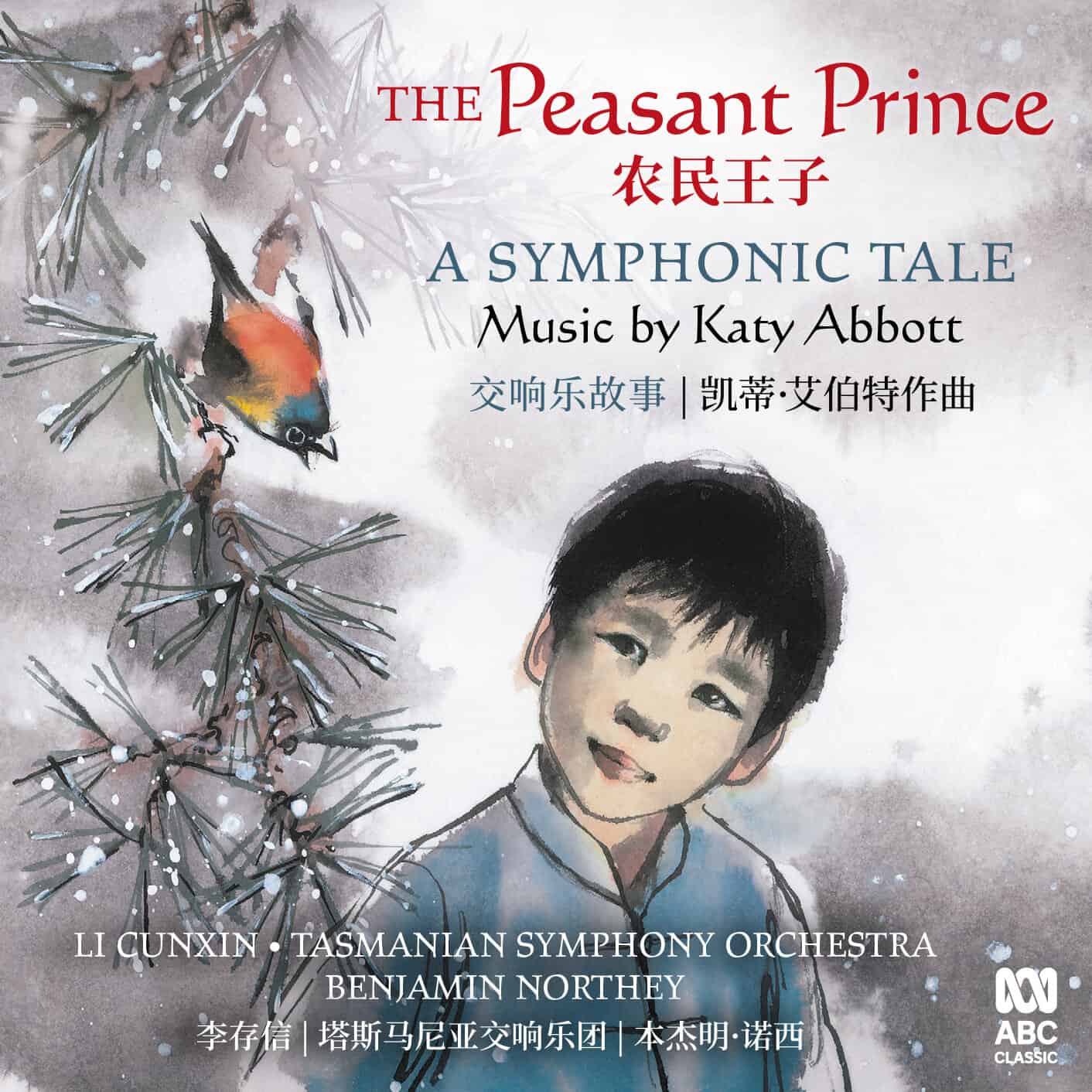 The Peasant Prince
Narrator + Orchestra.  30 minutes.  (2009)
Commissioned: Adelaide Symphony Orchestra/Symphony Australia Services
This work narrates with words and music, the inspiring story of Li Cunxin's childhood and follows his subsequent journey to become one of the world's greatest ballet dancers. The Peasant Prince is based on his best selling memoir Mao's Last Dancer and uses the text from the book The Peasant Prince.
There are four primary musical themes in the work that are based around a kite (freedom), a frog trapped in a well (the drive to be free), hope and family love/bonds.

Available through Australian Music Centre
A Primary Classroom Teacher Resource also available.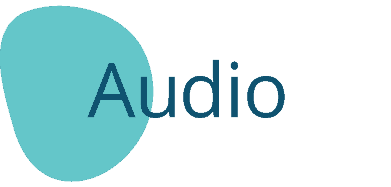 Excerpts of the main themes on SoundCloud
Purchase CD recording by The Tasmanian Symphony Orchestra
Features narration by Li Cunxin in two versions – English and Mandarin.
Digital download available on iTunes in either English or Mandarin.
Performances
Premiere: Adelaide Symphony Orchestra/Benjamin Northey
May 2009. Five sold-out performances incl. 2 GP performances
Tasmanian Symphony Orchestra / Benjamin Northey
June 2014. 2 x schools concerts + 1 sold-out evening Family Classics concert.
Melbourne Recital Centre Orchestra / Brett Kelly
January 2015. MusicPlay Festival, Elisabeth Murdoch Hall, MRC
Beecroft Symphony Orchestra / Joanna Drimatis
March 2019.
Queensland Symphony Orchestra with Queensland Ballet/Brett Kelly
March 2020. 6 x performances (4 schools and 2 GP audiences)
Cancelled due to COVID-19.
Seattle Symphony Orchestra/Sunny Xia (USA)
April 2023.
Upcoming Performances:
May/June 2024. Melbourne Symphony Orchestra/Ingrid Martin. Hosted by Katy Abbott (2 schools and 2 GP audiences). Hamer Hall.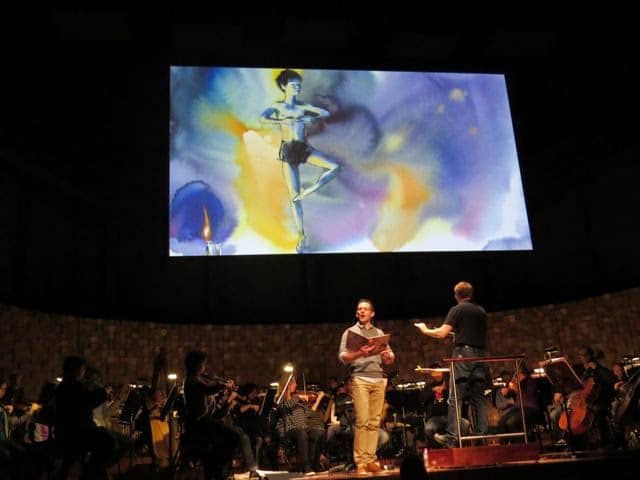 Tasmanian Symphony Orchestra/ Northey. The Peasant Prince.
Illustration and photo: Anne Spudvillas