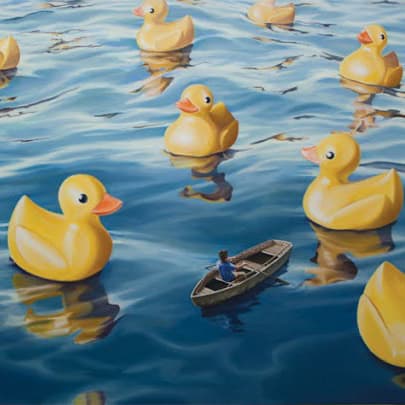 Detail of original painting by Matthew Quick
Introduced Species:
Symphony No. 2
For Orchestra (advanced).  18 minutes.  First performed in 2014.
Commissioned by the Melbourne Symphony Orchestra, this 3-movement work takes its launching point from a painting by Australian artist Matthew Quick.
The painting in turn is inspired by the 1992 event when nearly 29,000 bath toys fell from a ship travelling from Hong Kong to USA.
In essence, the work explores the environmental issues surrounding the North Pacific Garbage Patch or Trash Vortex, and uses musical themes to depict a narrative as well as explore musical sonorities that align with plastics and their disintegration in the ocean's five (possibly now six) garbage patches.
Commissioned by The Melbourne Symphony Orchestra together with the Albert H Maggs Prize Award for the MSO Up Close and Musical Program.
Score and Parts
Teacher Resource
Free Teacher Resource Document (30+ pages) including analysis of the work, plus ideas and questions for the classroom prior to attending a live performance.
Contact Katy via the contact page to request a copy.
Watch
A 4-minute animation by 3 different animators (and three different styles of animation) respond to this work. Includes music from movements 2 and 3.
Performances
Melbourne Symphony Orchestra
2014: 3 performances.
Melbourne Symphony Orchestra
2015: 3 performances.
Tasmanian Symphony Orchestra
2015: 1 performance.
University of Melbourne Symphony Orchestra
2016: 1 performance.
Sydney Symphony Orchestra
2018: 8 performances.
SSO together with VIVIDSyd + Macquarie University
2018: 1 performance.
UWA Conservatorium Symphony Orchestra
2019: 1 performance.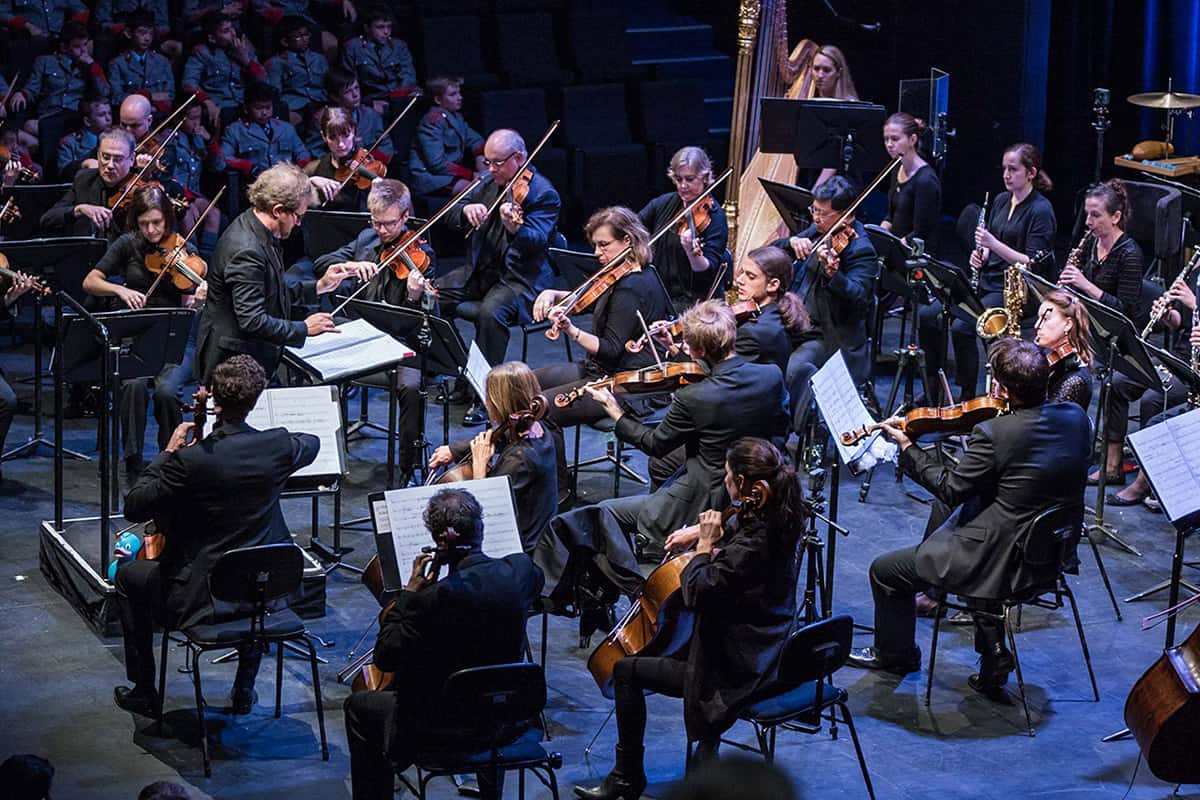 Sydney Symphony Orchestra performing Introduced Species, 2018  Photo: Daniela Testa